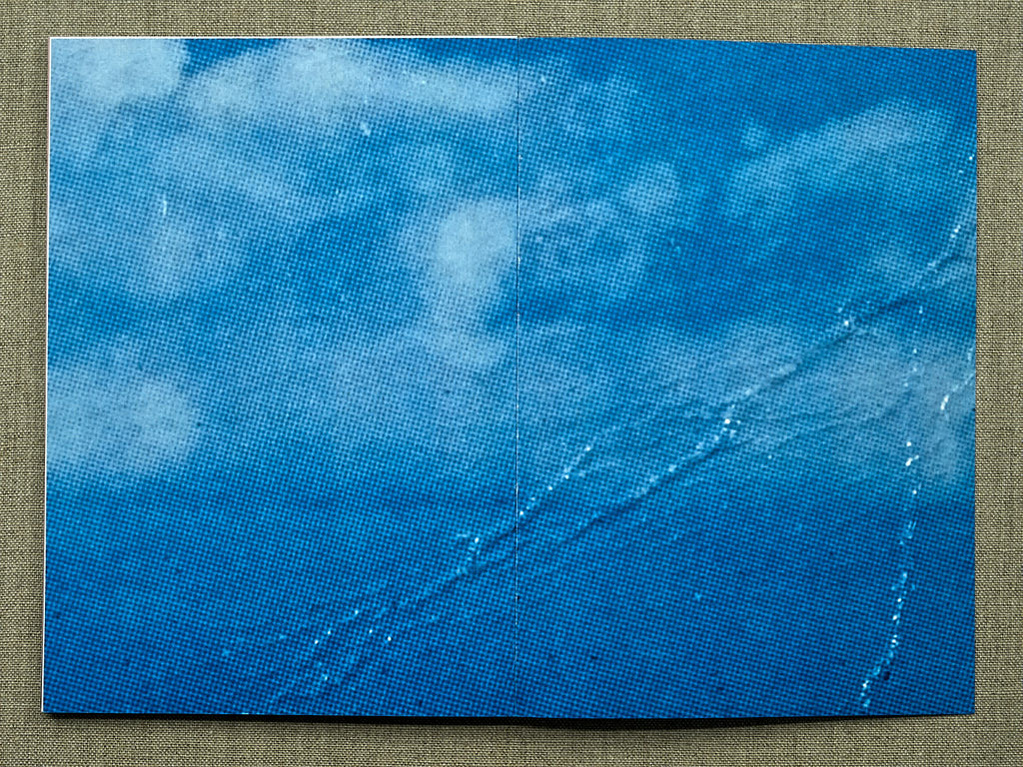 2020 | Other People's Vacations
I'm not a philatelist. I've been sorting out stories from a one kilogram bag filled with old Dutch stamps. Bought from a philatelist shop, out of curiosity. It's a common collectors way to tear off a corner from a postcard or envelope to keep the stamps. I've picked the postcard corners for the blue skies. And made a book. To show other people's vacations.
Artist-book: in an edition of one
Cover: hardcover linen with inset
Dimensions: 19,5 x 13,5 cm.
Pages: 88
Paper: recycled off-white 90grs
Binding: brochure gathered stitch
Printing: Xerox laserprint